Max Schulz, a swing trader from Germany, was having the time of his life in Thailand.
One day, while sipping cocktails on the beach with his trading mates, someone jokingly asked if they could beat Larry Williams 10,000% return in the World Cup Trading Championships.
With absolutely no preparation, and barely any experience in trading stock index futures Max took their joke seriously and entered the competition.
The result?
Max came 3rd place in the 2017 World Cup Trading Championship, with a fantastic return of 112%.
Source: https://www.worldcupchampionships.com/live-stats-3
How was he able to achieve such a great return?
What was his secret?
In today's episode, he's here to tell it all. Here's what you'll discover:
How Max transformed his index trading strategies with

Market Internals

,
The simple trick Max used to increased returns while reducing drawdown by more than half,
Tips and techniques you can use right now to get more confident with your trading,
Max's advice to avoid getting ruined by any strategy,
And much more.
"In my experience, if you want to be successful in trading, you have to work hard, and you have to concentrate and focus on the research and how you can be creative in the strategy building." - Max Schulz Click To Tweet"You get confident in your trading only when you work on your strategies - when you put a lot of time in research and robust testing. Then, you will become confident in your strategy." - Max Schulz Click To Tweet"It's very important to understand that the investment on the course it's not a bill, it's an investment in yourself - in your performance. If I improve my performance this year, my performance in 10 years will be much better." - Max Schulz Click To Tweet
Resources:
– If you want to learn more about Market Internals and see a demo of it in action (plus free code), get yourself over here.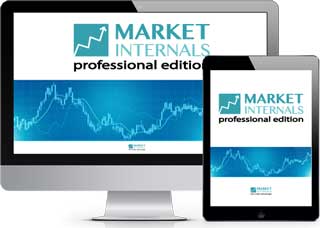 Do you have any trading questions you'd like answered? Submit them here, and we may cover them in a future episode!